Staff Chat: Keaton and Kevin Talk Baseball
Article by staff
Keaton Patterson: Hey, how you doin'. It's Keaton and Kevin, Brazos Beard Bros, in the store today to talk about the great, wonderful national pastime (sorry football) game of baseball. I know people have feelings bout baseball. Some people hate it, some people love it, some people think it's torture, some people think it's boring, some think it's life. Well. All are correct.
Kevin Mathis: *laughs*
KP: But what we're here to talk about is books on baseball. What better reason to do it than as we're heading into the regular season of 2017? So. Kevin, why do you like baseball?
KM: I like baseball — it's kind of funny, I didn't like baseball until somewhat later in life, it was probably in high school. I played little league and T-ball as a kid. I liked the sport, but I didn't really get into it until late high school when my brother turned me onto baseball perspectives. When I started delving into that, it was the geeking out about stats, but it was really more just realizing that baseball was a much bigger sport than I had ever realized before. It was discovering minor league teams and farm systems and international scouting and all these deals that the front office made. All the stuff that went into the sport was just so fascinating. It was part of that learning. Once I knew there was something bigger that I could delve into and once I started delving into that side of it, the game just became more interesting to me. I just wanted to learn everything about it.
KP: So it's all the minutiae you enjoy. And you know, following batting averages, and statistics especially now with the new sabermetrics, it's become really a very scientific field. Looking at baseball and what makes a good team, a bad team, what makes champions.
KM: Partly that, but it was partly because of rediscovering a love just for the game itself. Stats are fun, and it's cool that we can explain these things happening in life with weird math. But also it's just the adrenaline of the game that opened up to me. I started realizing the little things that managers and players would do to edge out a win. It just made the game that much more exciting. I love the drama of it, the fanfare, the excitement.
KP: I'm kind of similar to you. I played little league, kid-baseball growing up, and hated it. I think a lot of kids did. Why did I want to stand in the field when I could go play video games? It wasn't until later in life, when my parents stopped trying to make me into a baseball player and I had the chance to just sit down and watch a game leisurely for pleasure that I really got invested in it. I'm a hometown fan for all sports I watch. But baseball, with the Astros and that underdog legacy that the Astros especially have, god, we haven't done anything really—
KM: Yeah. *laughs*
KP: —I love that loyalty, I love watching the teams develop over time. I always really was pulled more to baseball in a humanities approach to it. I was very interested in the cultural, anthropological aspect of it for America — and the world, really.
KM: I still watch Ken Burns' Baseball every year before the season starts. I love watching Ken Burns for that reason.
KP: You watch the sport develop and evolve on a parallel tangent with America.
KM: Absolutely.
KP: And you see all these things — of course, Jackie Robinson breaking the color barrier is probably one of the most renowned historical events in baseball-slash-American history.
KM: Plus, for example, the whole game being put on hold during World War II, and people still coming out to play, and the women's league starting at that time. It was just a thing: even though we're in this war, we have to keep baseball going. Also through it, you look at what America was like during the '70s and you look at what baseball was like during the '70s, and baseball does really mirror the country.
KP: The '70s especially, you really had this outsiders-versus-establishment kind of rivalry that was played out on the baseball field.
One of the things that started intriguing me was the fact that —and i'm going to take this to Disney, weird connection to make, but — Salvador Dali, the famous surrealist painter, was going to do a segment in Disney's FANTASIA about baseball, presenting baseball (and i agree 100%) as a metaphor for life. Now, he did not know anything about the game, he was just infatuated with the aesthetic part of it. You go to a baseball field, it's just beautiful. You have the geometric lines, the grass; there's just something inherently pastoral about the game even though it was invented in the city and played by men who were drunk most of the time. But it still evokes pastoral, endless sense of innocence that i've always been intrigued by.
KM: I say that I got into baseball when I really started following it, but baseball's always been around. I remember going to the Astrodome as a kid, the first time I went to the Astrodome, and walking through the concourse out toward where the seats were and the expanse of the field just opening up. I'll never forget that. Looking at all the lights and the people, it's this huge thing that now you're part of. I'll never forget that.
KP: That's a big moment in a lot of kids' lives.
KM: It still gives me goosebumps even when i go to an Astros game now.
KP: Never gets old. So let's talk a little bit about some books about baseball. Whaddya got for us today?
KM: Coming out in just a couple of weeks is Keith Law's new book, it's called SMART BASEBALL. Keith Law is a very smart baseball mind. He writes for ESPN as a senior writer. He's been doing it a long time. I follow some of his podcasts and he's a really entertaining writer, but also smart as a whip. It looks like it's going to be a really cool book about sabermetrics, but applying it in a way that can help demystify some of those numbers and give some new appreciation to the game, learning some of those nuances that make up baseball.
KP: It's the statistical approach to baseball for a general audience?
KM: Yeah, that's what it looks like. I'm looking forward to it, I think it's going to be really good.
KP: It will give you a little bit more insight as to the science of the sport and how decisions are made on the field and in the front office. For me, I brought one of my favorite books, done a couple years ago now from Coffeehouse Press. It's called THE DEVIL'S SNAKE CURVE: A FAN'S NOTES FROM LEFT FIELD by Josh Ostergaard. This is kind of a personal memoir of a fan that overlays his love of baseball with American history from a progressive point of view. It's almost like Howard Zinn's PEOPLE'S HISTORY OF THE UNITED STATES through baseball, which is great. It has elements of war and jingoism, and how the sport played into that; ideas of macho-ness and how these cultural ideas were portrayed through baseball and changed the sport, but also how they changed over time. It's a delightful, funny and very intriguing philosophical look at baseball as the American psyche. It's really great.
So we have two great different takes on baseball books here, the statistical, scientific look at the metrics of the game, and a more humanist approach to why it's so intriguing for people.
KM: And I think that's the beauty of the sport is that it has both of those things. They work together.
KP: So love it or hate it, baseball's here to stay.. These are some great books that you should check out on the sport next time you're stopping by Brazos Bookstore on your way to Minute Maid Park. Go Astros.
KM: Go Astros.

$27.99
ISBN: 9780062490223
Availability: Not On Our Shelves. Usually arrives in 1-5 Days
Published: William Morrow - April 25th, 2017
---

$15.95
ISBN: 9781566893459
Availability: Not On Our Shelves. Usually arrives in 1-5 Days
Published: Coffee House Press - April 15th, 2014
---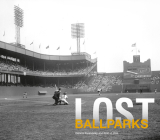 $19.95
ISBN: 9781911216490
Availability: Not On Our Shelves. Usually arrives in 1-5 Days
Published: Pavilion Books - April 1st, 2017
---